SINGAPORE, 5 April 2021 –  Phillip Securities, the brokerage arm of PhillipCapital has  launched the latest feature on its trading platform, POEMS ~ Live Currency Conversion, providing investors access to real-time, seamless and competitive foreign currency exchange rates for seven currencies, US Dollar (USD), Singapore Dollar (SGD), Hong Kong Dollar (HKD), Chinese Renminbi (CNY), Australian Dollar (AUD), Pound Sterling (GBP), Canadian Dollar (CAD)This new initiative allows investors to better manage exchange rate risk securely, efficiently and conveniently.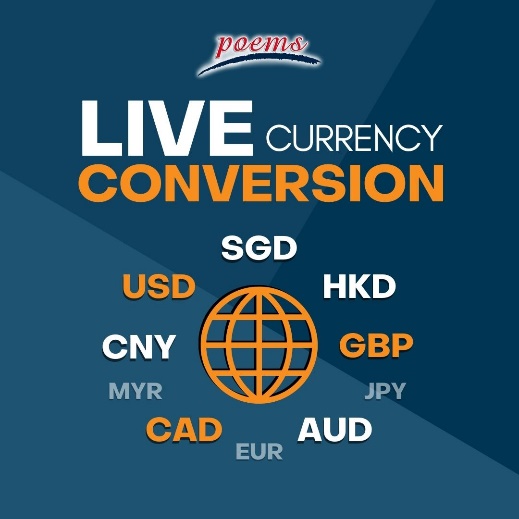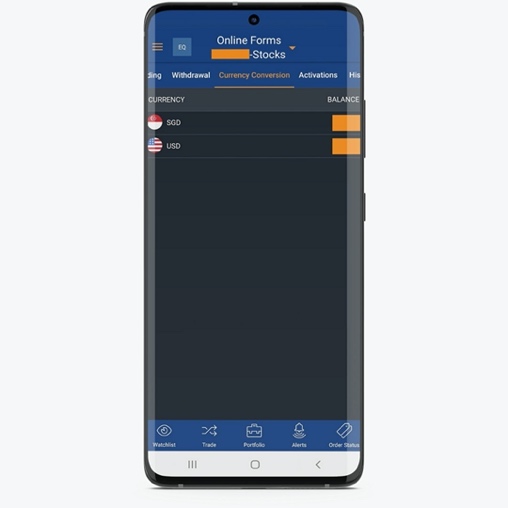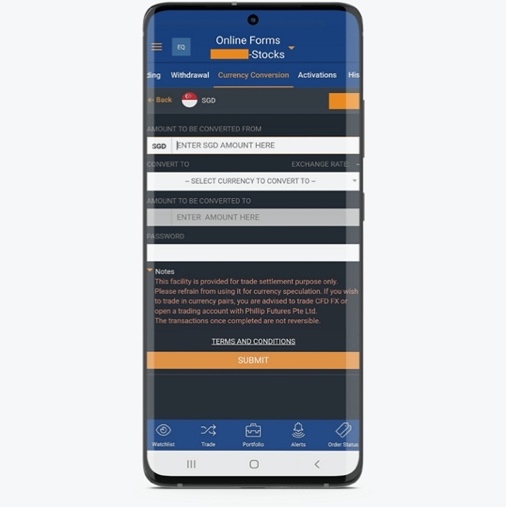 POEMS Live Currency Conversion allows for seamless and immediate conversion from one currency to another. With the increased interest in trading in the U.S., Hong Kong, Malaysia, and China markets, investors can now take better advantage of the liquidity with real-time foreign currency exchange rates.
The pricing on this feature is highly competitive and amongst the best in market, with minute-by-minute live rate is updated every minute subject to currency holidays and liquidity.
"In our endeavour to provide a seamless and enjoyable trading experience, we have been continuously innovating and enhancing our POEMS platform. We want our customers to benefit from the tight FX liquidity. The investing world is not just U.S. It is about us investing in the World. There are some many great companies and global funds in the world to invest in. With the new feature of competitive FX conversions, our investors can hedge the FX risk to maximise their global investment portfolio returns, "according to Luke Lim, Executive Director, Phillip Securities.
Since the launch of POEMS in 1996, Phillip Securities has been continuously innovating to create a seamless and effective trading experience and investment journey for customers and active traders.
Phillip Securities also recently launched an online discovery module on POEMS, that uses AI technology to match trading opportunities of the top listed companies of the world to investors.  This feature, completely AI driven with no human intervention, is made possible through the multifaceted algorithms designed by Phillip Securities' data science team. Investors can use this new tool to discover trading opportunities and learn about new stocks, saving them valuable time.
About PhillipCapital
A member of PhillipCapital, Phillip Securities Pte Ltd offers a comprehensive suite of financial products and services includes broking in securities, futures, foreign exchange, bonds, precious metals and commodities, unit trusts, contracts for difference, exchange traded funds; fund management, managed accounts, insurance planning, regular savings plan, investment research, equity financing and property consultancy. Institutions can also benefit from our corporate finance and advisory services as well as information technology solutions.
Since our inception as a stockbroker in 1975, PhillipCapital has grown into an integrated Asian financial house with a global presence that offers a full range of quality and innovative services to retail and high net worth individuals, family offices, as well as corporate and institutional customers.
Today, PhillipCapital headquartered in Singapore, operates in the financial hubs of 15 countries, including offices in Australia, Cambodia, China (and Hong Kong SAR), France, India, Indonesia, Japan, Malaysia, Singapore, Thailand, Turkey, UK, UAE, USA and Vietnam, serving over 1 Million clients with Assets Under Management of total more than USD 35 Billion.
Find out more about us here https://www.phillip.com.sg/ and our award-winning trading platforms here https://www.poems.com.sg/.
Issued on behalf of Phillip Securities by Marketing Communications Department.
Media Contacts:
Karyn Low
Marketing Communications
+65 9852 1728 | karynlowpl@phillip.com.sg
Jed Teo
Marketing Communications
+65 9128 3709 | jedteows@phillip.com.sg